Ride more confidently, progress safely and have more fun!
Whether you're new to riding, want to ride better or race, explore your potential with personalized instruction, special skills tips and insightful resources for your best #mtblife ever!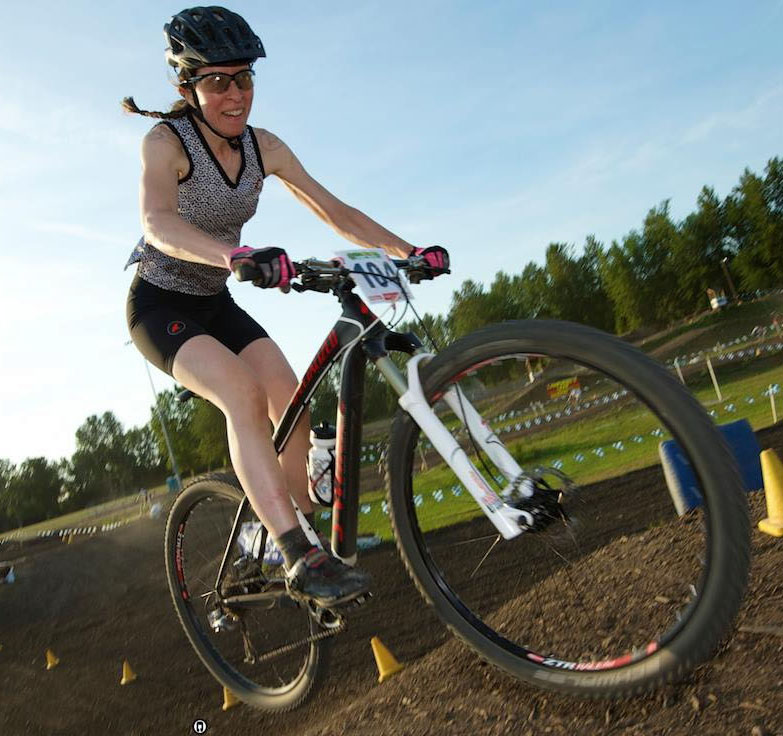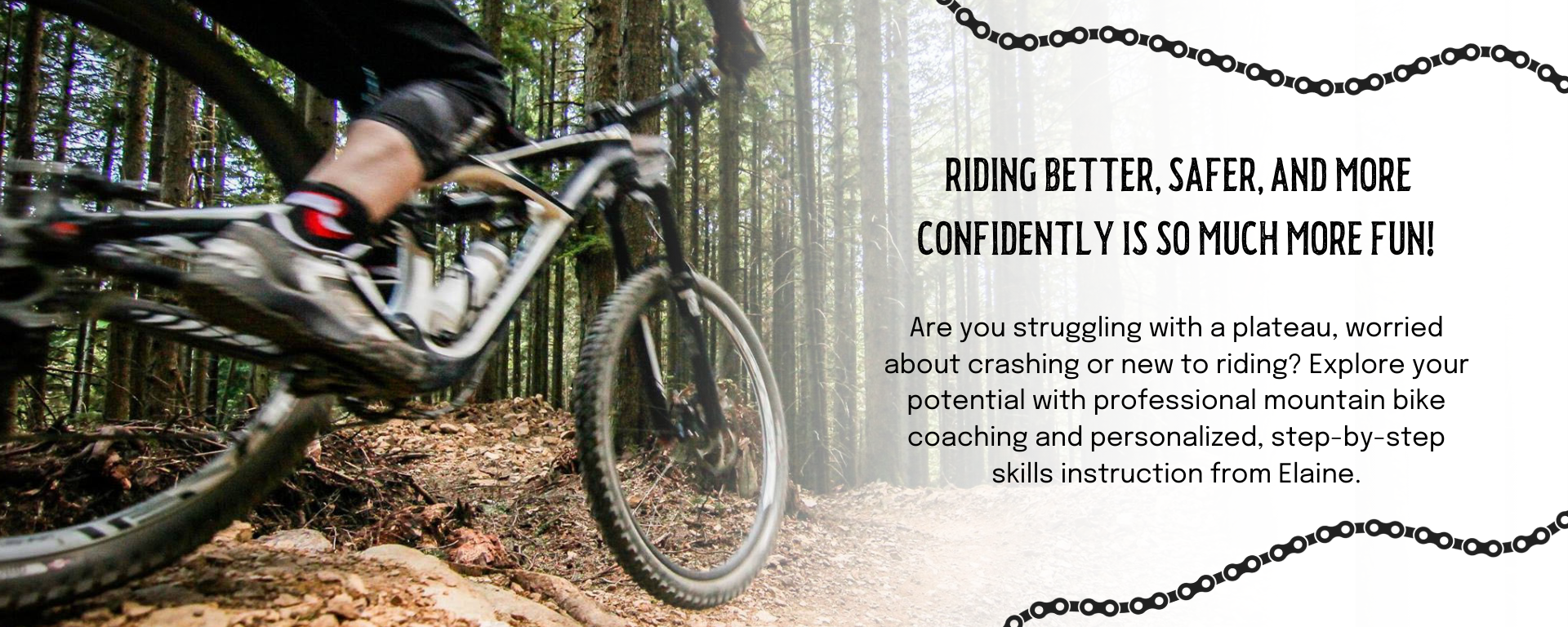 Elaine B. Bikes makes it easy to build skills and confidence, one step at a time.
No matter where you are in your riding, mountain bike coaching is for you. Elaine will improve your skills by listening to your goals, tuning into your unique abilities and helping you to learn your own responses to stress on the trail. In a group or on your own, you'll ride more confidently, stronger and safer. And, all of that is much more fun!
Sign up now to boost your riding and read on for special skills and helpful practice tips, riding opportunities, events, other resources and travel ideas!
JOIN THE RIDE!
Scout out the latest adventures, events and resources. We won't leave you behind!
TESTIMONIALS
Thank you Elaine!! Looks like the coaching paid off … I had three personal records at Duthie. I didn't feel like I was going fast. And the dirt is super loose. Hit that descending radius correctly to open it up. Went slower to go fast. Less pedal more pumping. What I thought was my fast run wasn't. What was my relaxed let it flow run was. 🙂 The green jump/drop/table lines were great. And I was able to do the 4 drops over by the pump track with no issues. The North Shore in BC was a blast. I was able to get down everything without freaking out at all. Again, THANK YOU!!
"All the coaching is paying off really well – I got myself comfortable going down the lower half of Hide and Seek at Sandy Ridge by hitting it early in the morning a couple of times when I didn't have folks riding up on my tail- and made it through all the stuff that gave met fits when we had our last class.  I'm also going to the new bike park at Rocky Butte – and have pretty much gone down/over every obstacle they have.  My gravel descending is also getting really comfortable and fairly speedy so I'm feeling ready for the Grinduro in October.

So in other words – thanks!  You can definitely put me down as an old(er) dog that learned a some serious new tricks 🙂  Can't wait to do another class with you this fall / winter."
"Tonight I achieved what feels like a huge level up in my BMX skills: I finally legit cleared a jump. That means I jumped it with enough power and correct timing to not touch the flat top of it at all, and also controlled the level of the bike so as to land both wheels at approximately the same time. It felt so good! Thanks, as always, to my excellent coach Elaine Bothe for the expert tutelage! It's taken me seven months to get to this point, and it feels like a major breakthrough. This is why I keep taking classes at the Lumberyard!"