Avoid frustration in your riding, feel safer on the trail and learn something new!
Confidence and safety starts with a strong foundation. Step by step, these programs will help refine your basics and improve your confidence no matter your goals or how long you've been riding. Learn the basics, decision making on the trail and bailout skills, corner better, conquer that feature, prep for that race or keep up with your kiddo with one of these packages!
Before your session we'll discuss your goals to help plan your progression. When the lesson begins, we'll check out your bike for safety and fit, do a short warm up and jump into our plan for the day. You'll leave with homework drills you can do anywhere, a plan for your progression, additional riding opportunities and other tips to keep the fun going!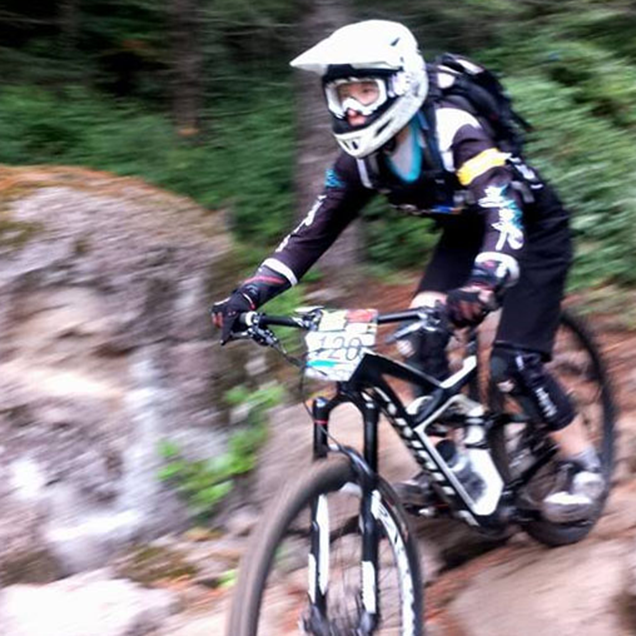 JOIN THE RIDE!
Scout out amazing adventures, events and resources. We won't leave you behind!
MTB Instruction and Riding Sessions
Great for anyone, at any level, wanting a personalized session to help with specific goals or check out a particular trail. Get one of these sessions in early in the year and a refresher later! These sessions also make a great gift. Locations vary according to your goals!
Required gear: A bike in good working condition and a helmet. Need a bike? Let us know! Rentals may be available through our partners. COVID-19 protocols will be in place, and may limit group sizes and locations.
Recommended: Flat pedals, eye protection, gloves, knee and elbow armor. A full face helmet is a good idea.
Private Instruction for 90 Mins – $135
Private Instruction for 2.5 Hours – $245
Progression Sessions 6 hours in 2 or 3 Sessions – $495
"Add a Friend" to any session, just $45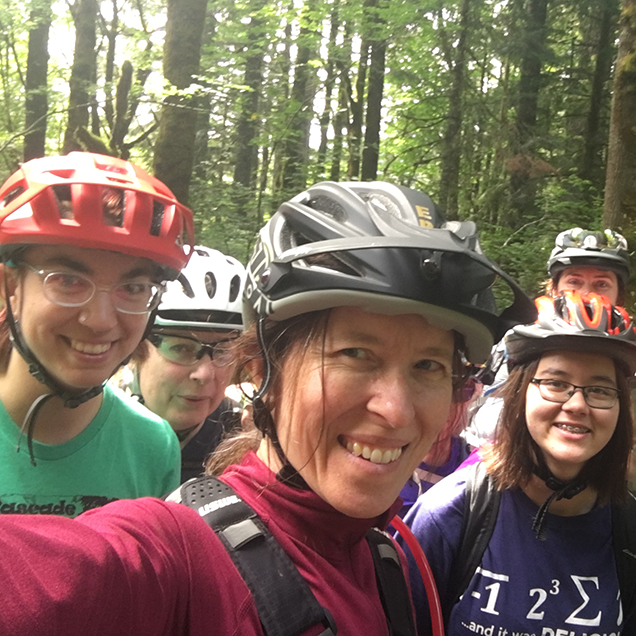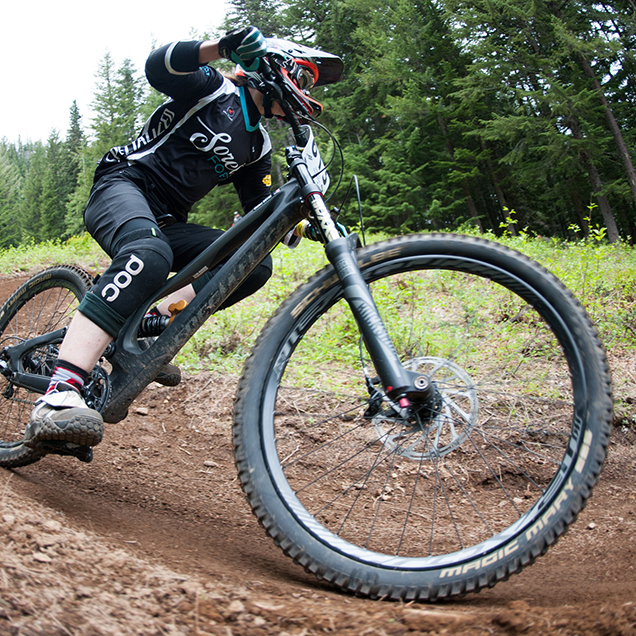 6-Pack! Six Hours of Coaching in 2-3 Sessions
Ideal for dedicated riders at any level wanting to build confidence, improve and are willing to put in the work. Also, a fantastic gift for anyone! Buy six hours of instruction for one person and divide the time into two or three sessions, scheduled within three months. This package is perfect for anyone new to mountain biking, biking in general, or anyone who wants to quickly improve their confidence and riding.
Split into 2 or 3 sessions                                   $495
"Add a Friend" to one session                           $  45
Full day options, too. Email for details!
Bike Park Passes extra, if required.
Learn To Ride Any Bike – Two 45 minute Sessions  
Have you always wanted to learn how to ride a bike for school, work or fun? Focused on safety and confidence building step by step, this course will get you rolling. This package is a great gift idea and is perfect for anyone of any age, at any fitness level, any bike!
This course is set up as two sessions, to be scheduled within two weeks.
Learn to Ride package      $125
"Add a Friend"                    $ 45
Add a Friend to your session!
Have a friend and want to take a class together? Add a rider to any single session, per rider (up to five riders total or whatever the latest COVID protocols require).
Add a friend to any single session    $45
Bike park passes are extra, if required
Have a larger group or team? Or group with a wide range of abilities? Email us for details!
Day camps, multiple sessions or guided trail rides
Additional coaches are available, too!
The Lumberyard Fitness and Skills Program
Ride safer, build your confidence and skills with this special indoor package at The Lumberyard Indoor Bike Park! Beginners and first-timers welcome! For any level of rider wanting to learn mountain bike skills from the basics to pumping, jumping and other fun skills. Trail bikes are OK!
This package includes four 2-hour sessions at The Lumberyard. Prior to your first lesson we will discuss your goals, interests and current skills on the phone or via email. You'll get homework assignments and support throughout, and follow-up emails after to check on your progress! Single sessions are available, too.
Four 2-hour sessions at The Lumberyard per person  $380
Single 90-minute sessions     $125
"Add a Friend!" per session   $45
Bike park fees and rentals may be extra