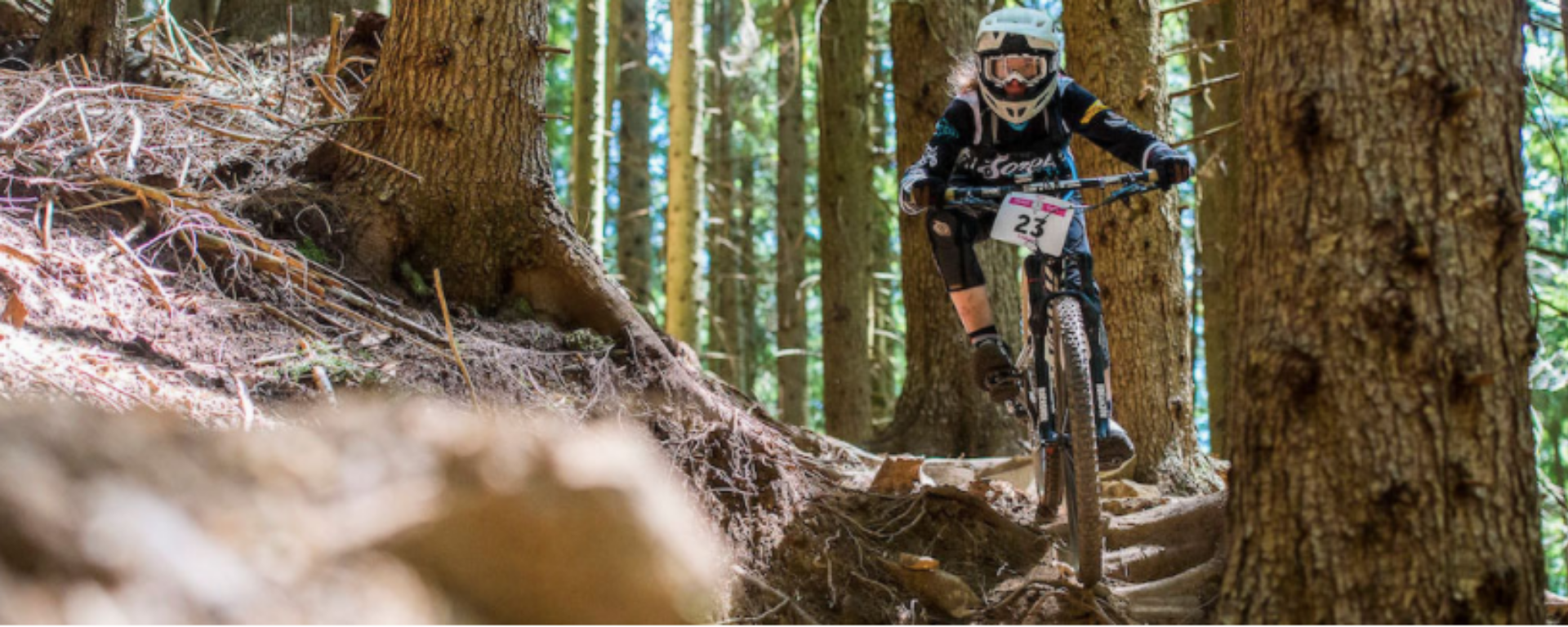 ABOUT ELAINE B. BIKES
Elaine B Bikes is a bicycle coaching organization that helps clients achieve tremendous personal growth through cycling, especially mountain biking and the adventurous lifestyle that goes alongside. With inclusive, supportive and confidence-building mountain biking experiences including skills instruction, training programs and guided adventures for riders of all levels, participants will become more self-sufficient as well as improve their riding and decision making skills for adventures that are safer and more fun!
ELAINE'S STORY
Elaine Bothe started her company in 2010 in Portland, Oregon to support her early racing career and to promote cycling events. She added skills instruction and training programs while racing at an expert/semipro level in cyclocross and mountain biking. Starting in 2013 she became a professional certified instructor and has since studied with three different organizations. She is now an instructor trainer for the Bike Instructor Certification Program (BICP).
Elaine's coaching, riding and racing philosophy is to challenge herself without being reckless. Even most impressive feats and skills come from step by step education and practice. With a perpetual beginner mentality and a detail-oriented approach, she fosters a supportive learning environment designed to build confidence and is tuned to each rider's specific abilities, goals and learning styles.
A lifelong cyclist who taught herself how to ride at age 4, Elaine grew up on a bike. Long before mountain bikes were even invented, she rode to school and work, delivered paper routes on a bike, and worked as a bike messenger. During the late '80s and '90s, Elaine enjoyed recreational road biking and raced triathlons during and after college. Elaine started racing cyclocross and mountain bikes at age 42 primarily to build fitness for other sports and, simply to ride mountain bikes. As a beginner, she quickly moved through the masters age-group categories to open Expert and even Pro in some local events. While she loved racing and winning, she learned helping others ride better and, win, was a lot more fun so In 2018 she retired from racing officially to focus on coaching.
Elaine has been a professional mountain bike skills instructor and training coach since 2012 with Wenzel Coaching and other organizations. As an inquisitive coach, she has held MTB instruction certifications with three different organizations including Bike Instructor Certification Program (BICP), Professional Mountain Bike Instruction Association (PMBIA) and the Fluidride Instructor Training (FIT) with Simon Lawton in Seattle, Washington. She worked for FIT for several years and is now an instructor trainer for BICP (Bike Instruction Certification Program). She is also currently trained in first aid with a Wilderness First Responder certification.
She won a National Champion Enduro MTB racer in her age group, and has top five medals in Downhill, MTB Cross Country and a 10th place finish in Cyclocross. Regionally she raced successfully as a pro (or Elite) or semi pro (Expert) in mountain bike and cyclocross races from 2012-2018 and holds many mountain bike state and series championships and countless podiums in both her age group and open (all-age) Expert categories.
Today Elaine is based on the slopes of Mount Hood in Oregon and teaches private lessons throughout the Portland and the Pacific Northwest. Find her at The Lumberyard Indoor Bike Park in Portland, Mt. Hood Skibowl, Timberline Bike Park, on the local trails throughout the region, and, online, as a coach for the Ryan Leech Connection mountain bike skills website.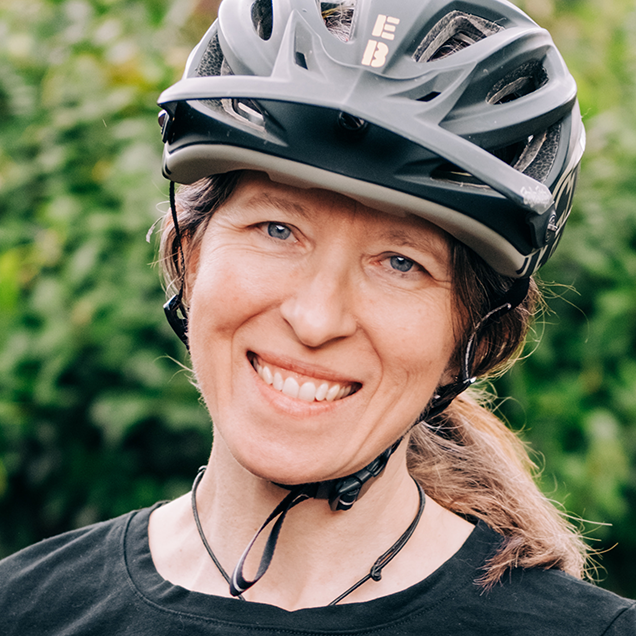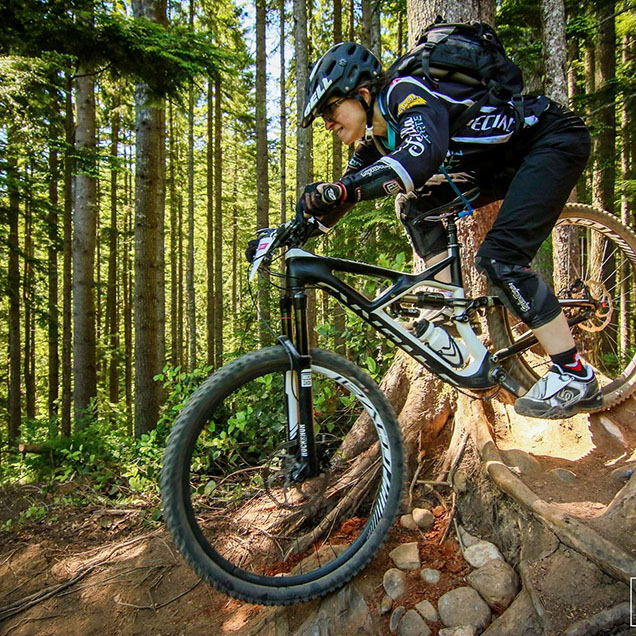 ELAINE'S OFFERINGS
As a lifelong learner and late bloomer, in her 40s Elaine discovered and put to use her gift for teaching and recognition of how people learn movement and physical skills. Her students appreciated her highly effective teaching methods and supportive learning environment and the business grew. Realizing she could create more smiles helping others learn, ride better and race successfully, Elaine hung up her race plates in 2016 to focus on teaching others both in person and online.
JOIN THE RIDE!
Be among the first to hear about our latest adventures, upcoming events and fun new resources. We won't leave you behind!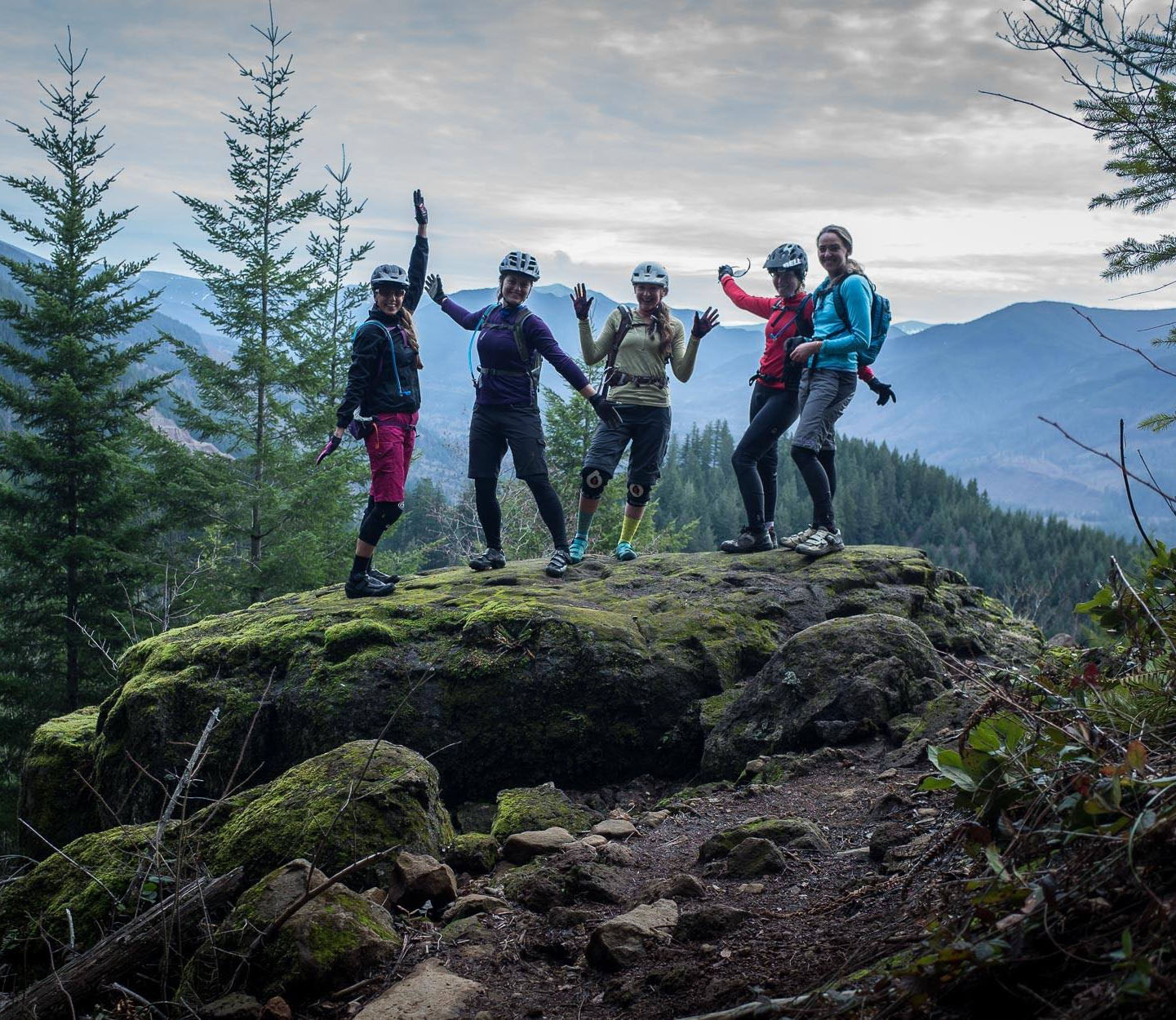 ARE YOU READY TO IMPROVE YOUR BIKING SKILLS? LET'S RIDE!
Sign up here to ride more confidently, stronger and safer and ride or race better. No matter what your goals are – Mountain biking, road biking, cyclocross, fun bike tips, tricks and advice, explore your potential with a class, personalized instruction, guided rides, training programs and more!